"We teach girls to shrink themselves
To make themselves smaller
We say to girls
"You can have ambition
But not too much
You should aim to be successful
But not too successful
Otherwise you will threaten the man"
Because I am female
I am expected to aspire to marriage
I am expected to make my life choices
Always keeping in mind that
Marriage is the most important
Now marriage can be a source of
Joy and love and mutual support
But why do we teach girls to aspire to marriage
And we don't teach boys the same?
We raise girls to see each other as competitors
Not for jobs or for accomplishments
Which I think can be a good thing
But for the attention of men
We teach girls that they cannot be sexual beings
In the way that boys are." – Chimamanda Ngozi Adichi
International women's day is coming up so I wanted to dedicate this month to women.
Women are amazing. Our bodies have the ability to create life and our intuitions are so strong that we can help guide and heal others.
That intuition and that power has been suppressed for many years though.
With the rise of feminism, women were able to have the opportunity to be considered equals to their male counterparts. Though sexism obviously still exists, there has been a huge shift in the power dynamic. Men are stepping up more than ever in the household and women are creating the life they desire professionally.
Unfortunately, there is always a price we pay for freedom and in the last 100 years the price we paid was that many of us lost the feminine energy that is so powerful trying to "play the game in a man's world." We worked hard to foster our masculine energy because that was perceived as stronger, better, and more powerful.
In the meantime, we forgot to foster our feminine.
Many women I speak to have no idea how our menstrual cycles work and many loathe the idea of having a menstrual cycle in general.
Many women today have never experienced an orgasm and/or experience low libido and feel like they must only please their male partners.
Many women dim their light because they don't want to intimidate a man.
If you would have talked to me about 5 years ago, I would have checked most of what I listed above. But what I've learned since diving deep into my healing journey is that my menstrual cycle is where my power is. I can work with it to create and execute. It is what gives me the ability to create life, nurture, and heal myself and others. I've learned that orgasms are medicine and I deserve to experience one of the most pleasurable parts of being human.
And I've learned that I can have ambition, as much as I want.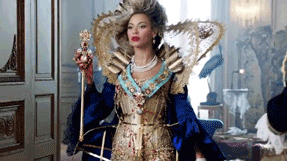 Though I do believe in all of these things, there are still times where I struggle with it because some of these things have been so deeply ingrained in our psyches.
I have to practice loving myself and listening to my intuition every day.
Where are you on your healing journey? Are you one of the women I mentioned above? If so, reach out, I'd love to chat with you on loving yourself. And be sure to look out for part 2 of this post for how to start fostering your feminine. <3